Cinders: The True Story
---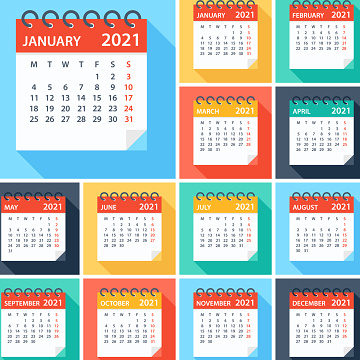 Jan 2012

Directed By
Graham Smith

Written By
David Tristram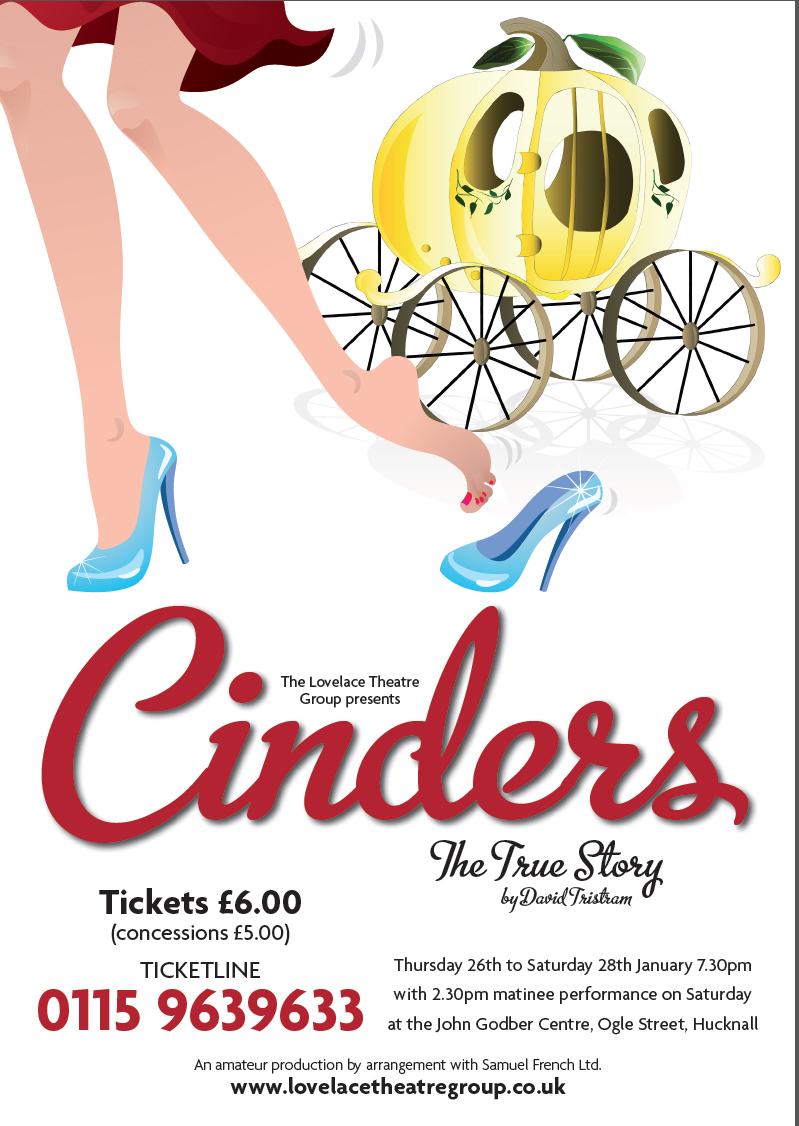 Synopsis
This year sees the return of a version of the perrenial favourite Cinderella, written by David Tristram.

In Cinders: The True Story we follow the story of a poor downtrooden girl destined to work below stairs and do the bidding of the nasty Baroness Hardup and her two ugly daughters Dotty and Potty.

Always dreaming of one day escaping from her humdrum life she meets her Hairy Godmother, a friendly soul who helps her dreams to come true by turning her into a Princess for one night only. Prince Charming is besotted with her beauty. She has a wonderful time but as she departs at midnight she leaves behind a shoe.

Desperate to find out who she was the Prince begins a search to find the owner of the slipper, whoever the shoe will fit shall marry the Prince..
Details
Peformance Times
Thu 24 Jan 7.30pm
Fri 25 Jan 7.30pm
Sat 26 Jan 2.30pm & 7.30pm
Sat 26 Jan 7.30pm
Cast List

Cinders
Anna Nesbitt

Prince Charming
Beth Garwood

Dotty
Tom Morley

Potty
Tony Garwood

Hairy Godmother
Mark Swinson

Dandini
Jess Wall

Baron Hardup
Daniel Knight

Baroness Hardup
Vicky Clarke

Buttons
Bailey Watson
Chorus
Jessica Pearson
Nardia Slack
Sian Crossland
Amber Cresswell
Ethan thomas
Linda Mayes
Production Team

Stage Const & Design
Pete McFarlane

Sound
Roger Knowles

Lighting
Paul Frost

Costumes
Jess Wall
Bernie Kirk

Prompt
Chris Knowles

Front of House
Kath Williams

Props
Liesa Sissons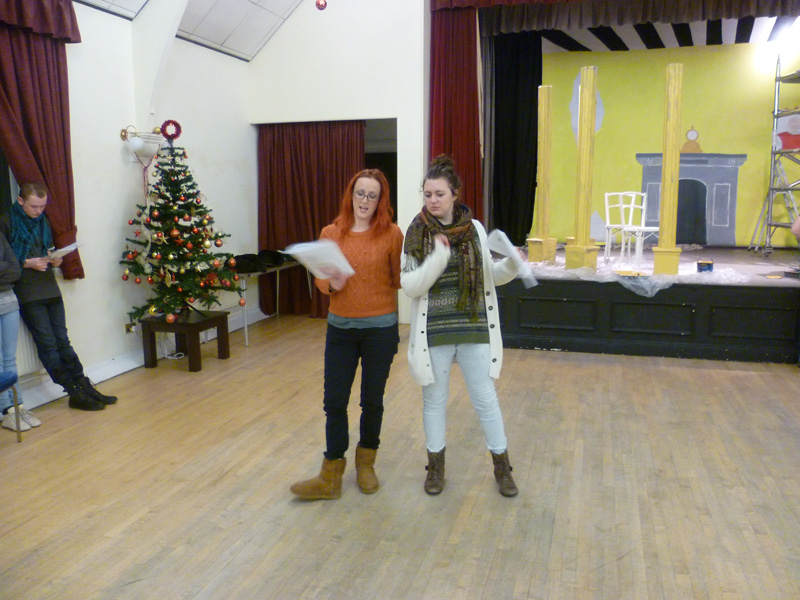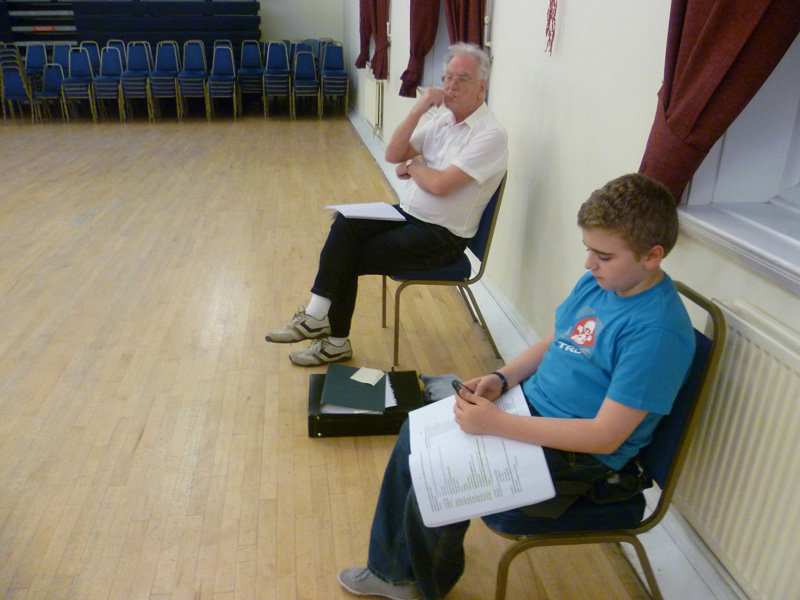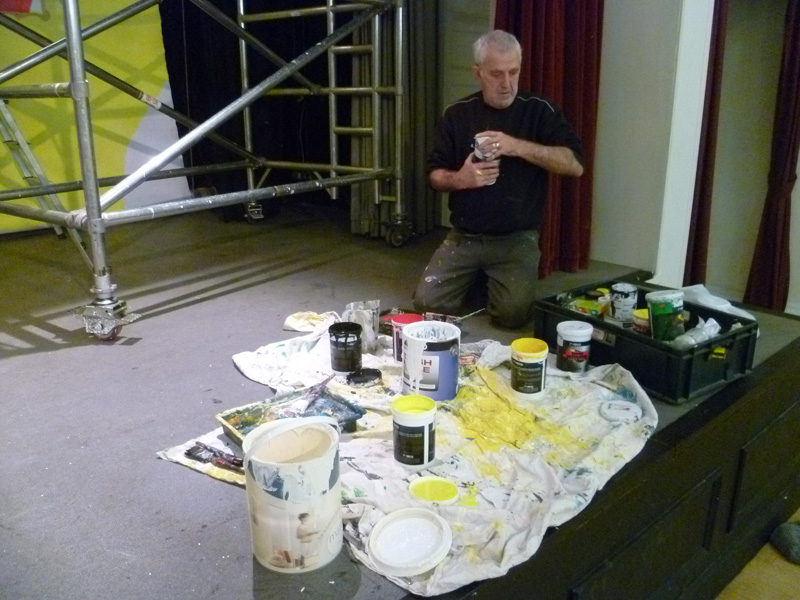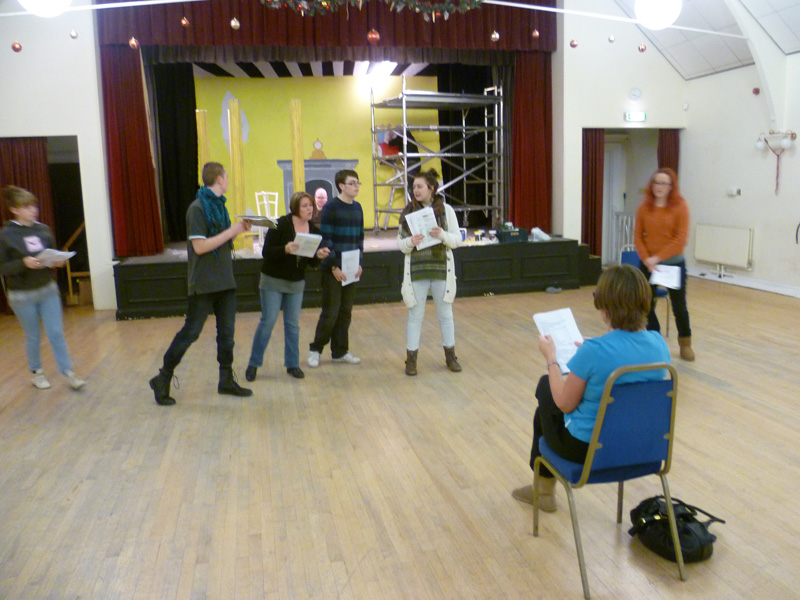 ---